Sow Communications Journey
Our digital marketing director and company founder specialized in digital analytics with Quirk eMarketing. The first of its kind in Africa, QUIRK EMarketing was the first Google Analytics Authorised Consultant (GAAC) on the continent. Having borne witness to the growth of telecommunications tools, and the subsequent media and technology convergence in Malawi, Zambia and South Africa over two decades, and the phenomenal opportunities the ever-increasing internet penetration rates presented, in 2012, whilst relocating to Zambia, it occurred to her that the knowledge acquired at QUIRK would be of great use in an online learning environment designed for the Zambian market.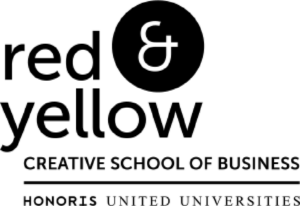 In 2015, SOW COMMUNICATIONS became an accredited Digital Marketing Instructor school for the Red and Yellow School of Business who had, by then, acquired QUIRK E-marketing. We became the first accredited school outside of South Africa to deliver USB-Ed (University of Stellenbosch Executive Development) endorsed digital marketing certification courses (NQF Level 6) in Zambia. The face-to-face hybrid certification course which Red and Yellow and SOW Communications jointly developed qualified upwards of 50 professionals in the course of the next 3 years. Delegates in varied sectors, such as financial institutions, tertiary education colleges, and private or governmental agencies formed part of the adult student-pool.This led to further incentives to improve digital literacy and build capacity in digital marketing principles . SOW COMMUNICATIONS began to recruit personnel in the field of creative design, brand-building and user-experience. Together, we began building business-centric blueprints for digital transformation strategies for companies and causes.
Strategic Consulting For Business
For corporations and business clients, we plan campaigns using demographic research and prior analytical target evidence to allocate budget, time, and placement as well as content to the correct audiences using growth marketing principles. We are able to model expected conversion rates to leverage paid online advertising campaigns for profit. If these campaigns occur offline we use qualitative and quantitative data as well as field research to report on results.
We work with all levels of seniority from CEO, CFO, and MARCOM executives to plan and build relevant campaigns. We prioritize team building, research, and knowledge transfer to achieve campaign narratives that resonate with, as well as compel target audiences, to deliver on goals and objectives.

We have formed relationships with various service providers in Zambia since our inception in 2015. We identify the best service and service provider as well as advise our clients accordingly. We believe in value for money therefore, we are able to negotiate the best price for our clients and inspire to make this a seemingly easy process for all our clients.

We work with a broad range of people in varied sectors and levels of competencies and take pride in in the knowledge that we are always supportive, helpful, and cooperative with colleagues, community leaders, and internal teams of almost every description. Working and succeeding with people who are under pressure to deliver, finance, or self-fund projects which they hold to heart gives us a sense of purpose and job satisfaction. When we drive a complex, potentially costly, or highly variable project, it is our foremost priority to compel funders to support the project to the finish line with a mix of calculated optimism, hard evidence, or reiteration of impact modeling.
Digital Transformation BLUEPRINTS